Major retailer to use energy from food surplus to power its stores in Ireland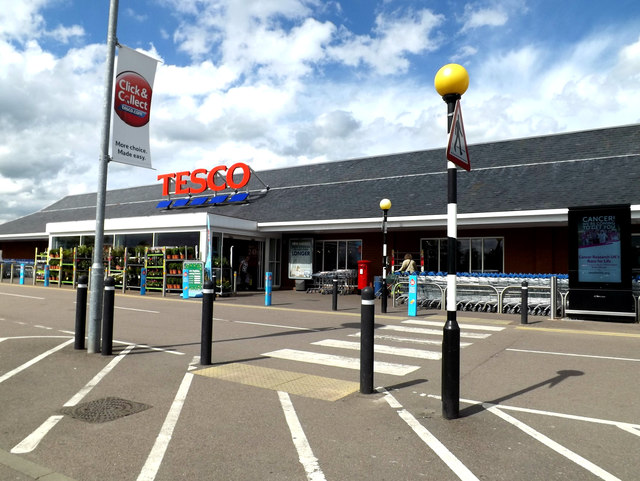 Tesco Ireland has confirmed plans to utilise renewable gas generated from excess food to power six of its major stores across the nation. The new initiative which Tesco claims to be a first for Irish retailers will contribute to the reduction of carbon emissions generated from retailers by 1,200 tonnes each year.
Tesco Ireland has agreed to partner Green Generation, a specialist renewable energy business from Kildare to develop the project and has secure operational support from Gas Networks Ireland.
Kari Daniels, the CEO of Tesco Ireland explains that the new agreement with Green Generation supports their Little Helps Sustainability pln which intends to focus on tackling climate change and food waste and enabling additional support towards the challenges facing society through new and innovative solutions. Daniels believes the initiative will support their goal in becoming a zero-carbon retailer by 2050 and strengthen their action towards supporting national and international climate goals.
The project will include converting excess food into renewable gas via an anaerobic digestion facility owned and managed by Green Generation in Kildare. The process will reduce the operational carbon emissions and utilise leftover meat that isn't donated to FoodCloud, a surplus food charity partner of Tesco's. The gas will then be fed into the entry point and Tesco will purchase it directly from energy supplier, Naturgy. Green Generation have stated how proud they are to be working with Tesco and a number of other Irish businesses to provide renewable gas to the nation's gas network.
Green Generation has been working on generating energy from waste for a number of years and admits that while renewable gas cannot solve all of our energy issues, it can support the delivery of a sustainable economy by utilising food and animal waste to generate clean energy.
The renewable gas entry point in Cush started operation in May taking the number of gas sources on Ireland's network to three. At full capacity, the Cush facility will be capable of supplying renewable gas to nearly 11,000 homes.
Renewable gas, also referred to as biomethane is a clean, carbon free fuel that can be used in transport, heating and as an electricity source. Gas Networks Ireland has invested over £1.5 million in the Cush facility and has confirmed plans to create additional larger plants across the nation in the future. Denis O'Sullivan, the MD of Gas Networks Ireland explains that renewable gas is a vital part of their decarbonisation plans by 2050, along with hydrogen and carbon capture and energy storage. O'Sullivan highlights that replacing natural gas with renewable gas is one vital way Gas Networks Ireland can reduce total CO2 emissions across core industries in Ireland.