UK green economy boosts jobs and economy but industry experts urge for more government focus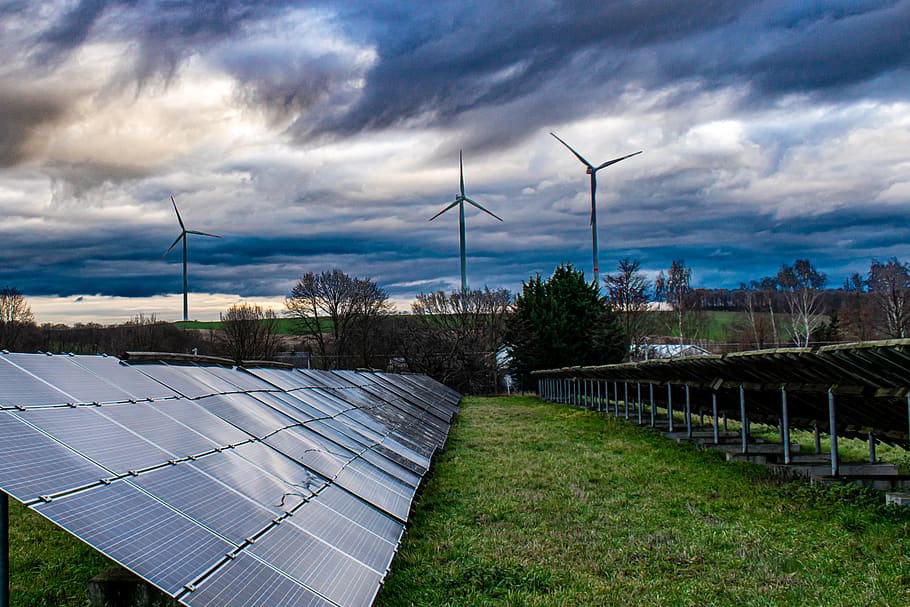 The latest findings on the green economy reportedly exceeded £46 billion, but industry experts have warned that growth needs to be accelerated if the UK is to deliver on its net-zero targets.
Environmental and clean energy campaigners are urging the government to focus more on accelerating the development of green energy projects and services in response to the climate targets of the UK. The latest figures from the Office for National Statistics (ONS) suggest stable but continued growth for the clean energy economy. According to the latest study, the UK's low carbon and renewable energy market increased by 4.7%, exceeding £46 billion in 2018. The proportion of full-time positions generated in the market increased by just over 5,000 based on the previous year.
There has clearly been progress with the continued improvements in new project development and an increase in employment opportunities. However, industry experts are warning that there are no real signs of the considerable growth required to reach a decarbonised economy by 2050. The report indicates that significant reductions in green energy subsidies have hindered the development of renewable energy projects in recent years. Trade organisation RenewableUK stated a big decline in new wind farms opening during the last year, compared to previous periods. Many professionals are now urging the government to really focus their attention on increasing low carbon renewable energy projects in order for the UK to achieve its 2050 net-zero targets. 
There are considerable discussions and action plans concerning businesses tackling climate change, yet the low carbon renewable energy market continues to represent a very small fraction of the UK economy. At present, the low carbon and renewable energy economy make up around 1% of the total UK non-financial turnover and employment figures in 2018, and growth rates have slowed. What environmental industry leaders are clearly looking for is action, committing to climate strategies and showing real progress.
The general secretary of the Trade Union Congress Frances O'Grady raised concerns over the development of new green industry jobs, highlighting an increase of 24,000 new positions between 2015 and 2018. O'Grady explains that despite the significant threat of a climate emergency, the UK has not made sufficient progress in economic transformation. O'Grady believes the Government needs to collaborate further with industry and businesses and plan an effective transition towards a net-zero economy.
The Government has responded by promising to ensure the environment is a top priority in the upcoming budget, with a particular focus on energy efficiency in buildings and cleaner transport options. Industry analysts believe that with the added government policy support and investment, low carbon employment figures would inevitably increase. There are major concerns regarding the workforce required to transform the UK into a net-zero economy by 2005. 
The government has stated that a clean energy economy will generate significant employment opportunities, suggesting that the low carbon industry could support in excess of 2 million jobs by 2030. Other studies have urged action in terms of ensuring businesses are equipped with the skills and expertise to deliver their net-zero strategies. Despite efforts to work towards our carbon goals, many businesses lack a clear plan to reach net zero and indicate a lack of in-house expertise as one barrier to implementation.